Introduction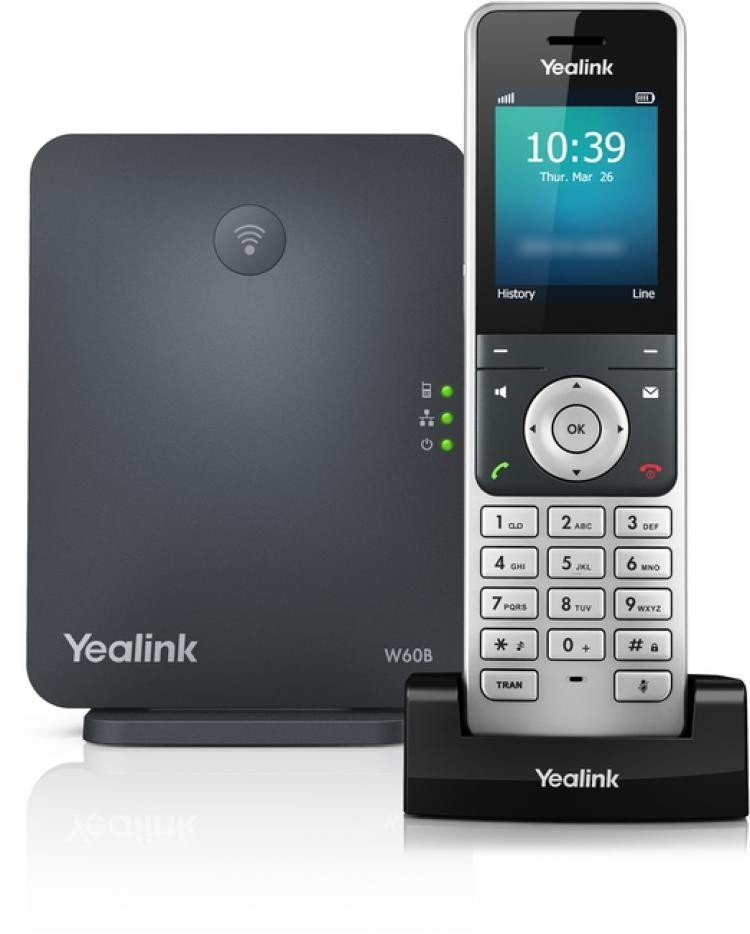 This article contains the procedure to restore to factory default the Yealink W52P/W60P base station (black unit above). A factory reset of the base station can also be performed using the handset in the SETTINGS > SYSTEM SETTINGS menu. However, when the handset is non-responsive, the base station can be reset using the this procedure.
CAUTION: Do not perform this procedure unless directed by Crexendo Customer Support or authorized representative.
WARNING: You may need to re-pair the handset to your base station after performing this procedure.
Power off the Base Station by unplugging

all

cables from the base station.

Start by disconnecting the power cable (round barrel connector)
If base station lights are still on, then disconnect the ethernet cable (rectangle connector)

Wait 15 seconds.
Press

and hold

the CONNECT button on the base station while applying power to the base station.

Reconnect the cables. Ethernet cable first, then power cable.
Do not release the CONNECT button.

Wait until all 3 status lights are on, showing solid green.
Release the button and wait 5 minutes.
Power off the unit.
Wait 15 seconds.
Reconnect the power.
NOTE: Your phone may update its configuration after this is done. This may result in a second reboot process automatically within a minute or two of the first reboot.