1. From the dashboard, select Extensions.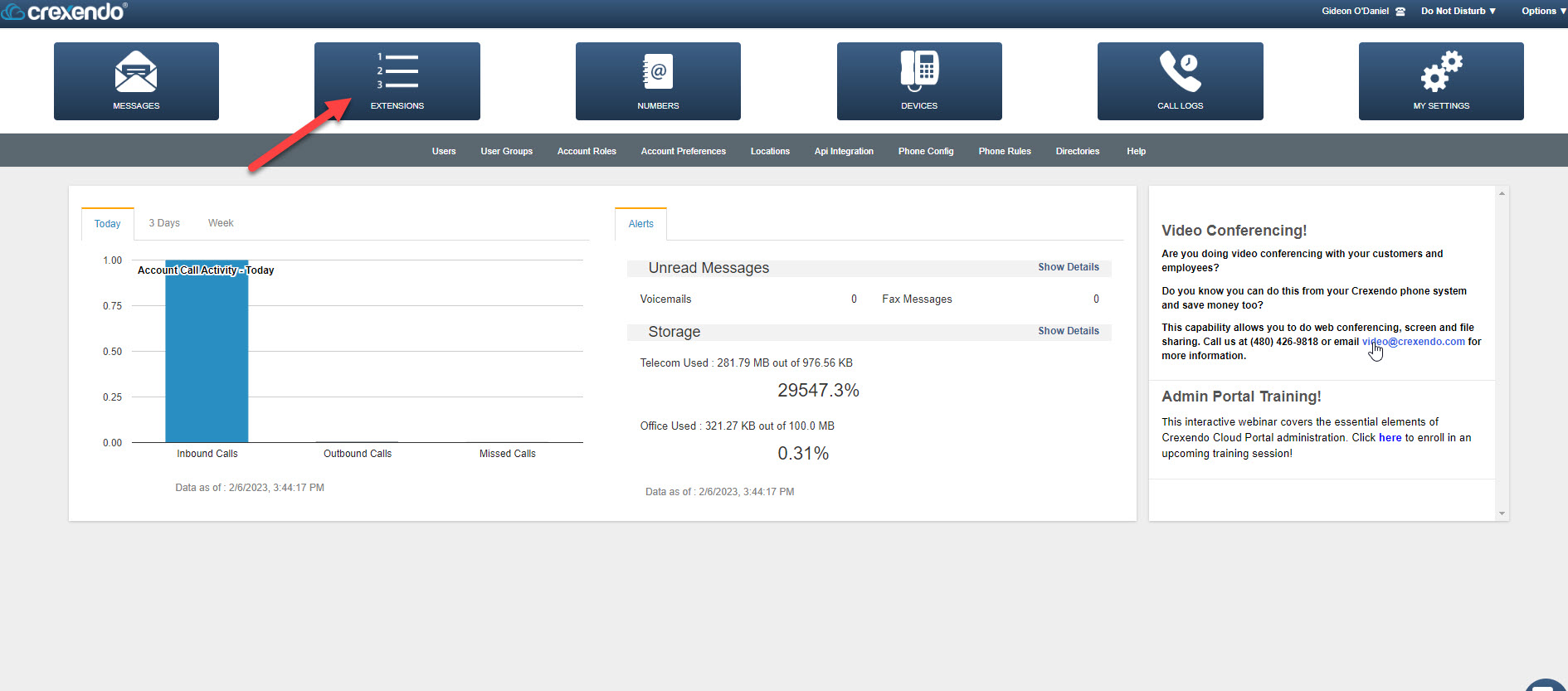 2. Click the gear icon at the top of the page and select "+Add".

3. Change the type to Call Park. Name the extension (such as Call Park 1, Call Park 2, etc). Choose the extension number and owner. Click Next to edit the extension options. "Skip extension assignment" checkbox is not active for Call Park Extensions.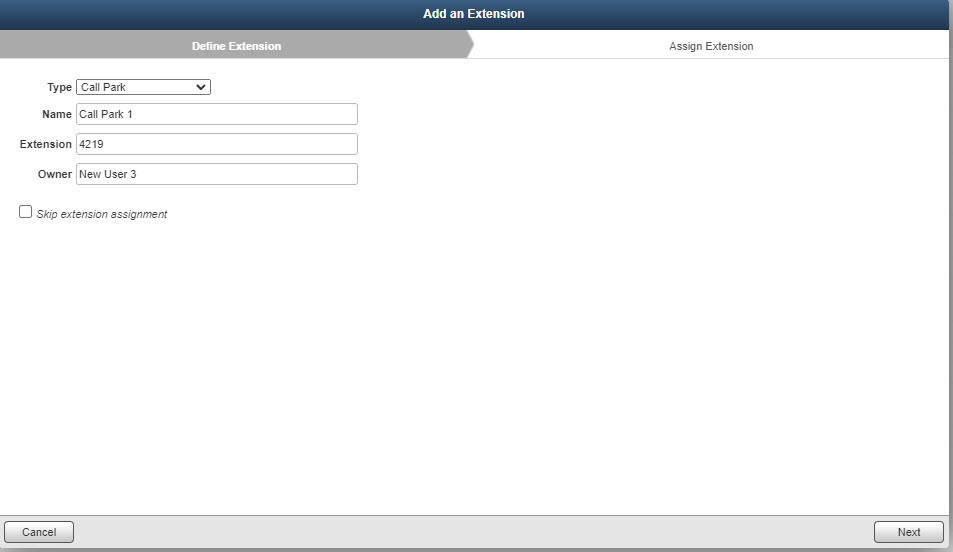 4. Modify the hold timeout, queue size, final destination type, and queue music on this screen. Click the Extensions arrow to save and return to the list of extensions.