In your Crexendo VIP, you have the option to setup your call queues to offer your callers the option to receive a phone call directly rather than wait in the queue. To set this up on your call queue, follow the steps below.
This guide will walk you through how to setup the call back option for your call queus:
1. Log in to your VIP Portal for Office Managers
2. Navigate to the "Call Queues" section and select the queue you would like to edit.
3. In the call queue, select the "Pre Queue Options" tab.
4. In the "Max Expected Wait (sec)" section, set the amount of time you want to wait until the caller is offered to receive a call back.
5. In the "Allow Callback option," select Yes.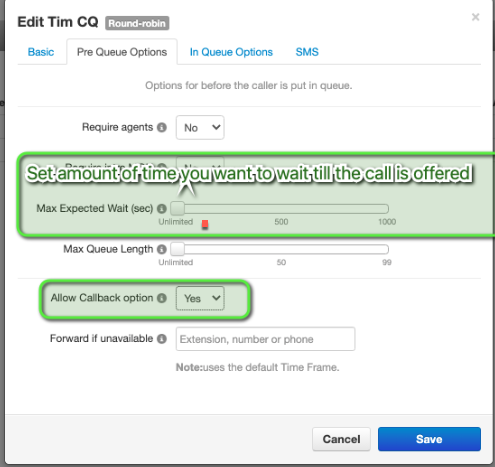 6. Click "Save"