[To enable this feature please call or email our support team at

support@crexendo.com or 1-855-211-2255.]

This guide will walk you through the process of setting up your Crexendo VIP login to use your Microsoft Single Sign-On to access the VIP portal in order to manage the settings on your account.
Instructions: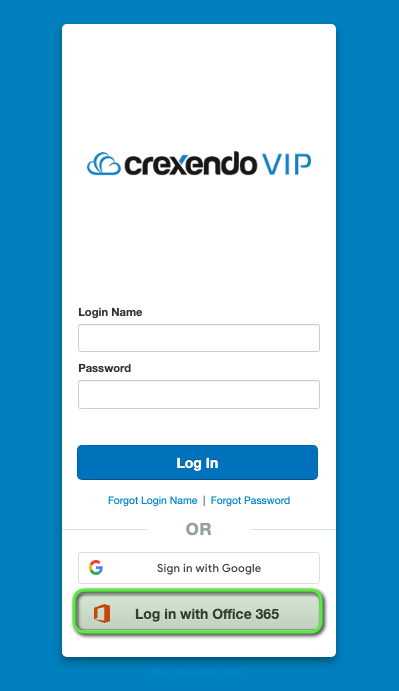 Step 2.
A Microsoft Sign In window will open up prompting you to input your Office 365 details.
(If the pop up does not appear, please check your pop up blocker settings on your web browser)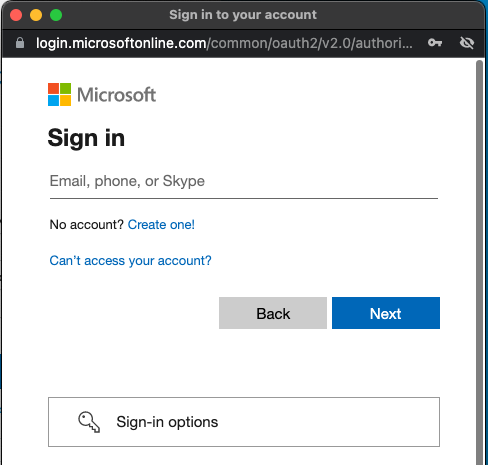 Step 3. Once you have logged into the Microsoft Office 365 Portal, you will the need to tie your CrexendoVIP User account to your Office 365 Instance. In this window, you will input your username and password details you received from the welcome email on Crexendo VIP system.
(Extension@Domain is the format of the Crexendo VIP User Account.)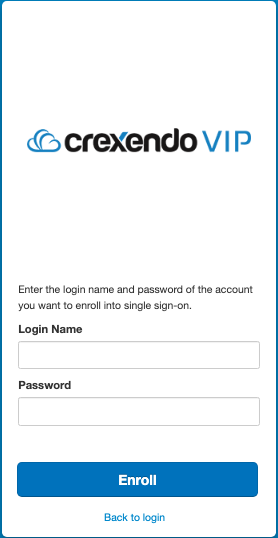 Step 4. Click "Enroll"
Step 5. Confirm your Office 365 account has been tied to your user by clicking on your Profile in the Crexendo VIP Portal and navigating to the "Change Account Security" section: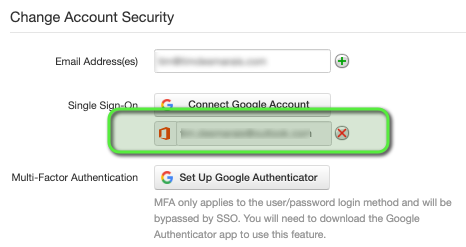 Step 6. Your Office 365 Account should be displayed which means that your account has been successfully setup.