This guide will walk you through how to use the new Robocall and Spam Blocking feature with the CrexendoVIP Platform.
This service uses multiple FCC approved verification lists to protect against robo/spam calls.
This feature will be activated on

each user's answering rules

.
Step 1. Go to the Crexendo VIP Portal and select "Users"
Step 2. Select the "Answering Rules" tab and click the "Allow/Block" button on the right side of the screen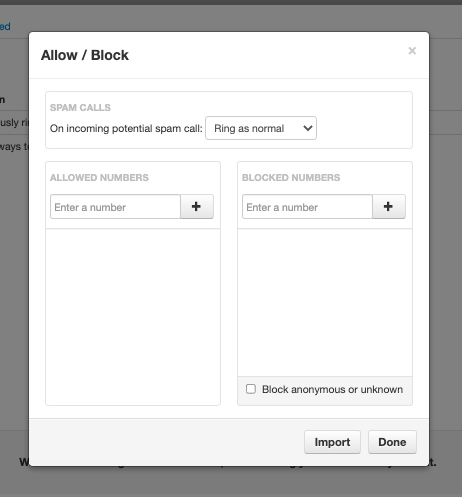 Step 3. Set how you would like the potential spam/robo calls to be handled based on the rules below. Due to federal regulations, the call is required to connect to the system, but you now have options on how your domain will handle these calls:
Ring as Normal - The Call will be presented to you as a normal call
Send to Voicemail - This will send the call to the user's voicemail box
Drop Call - This option will make the call disconnect, and then appear as a hang-up on the spam/robo caller's side
Screen Call - This option will send the call to an automated system forcing the caller to press a random key to verify they are a valid caller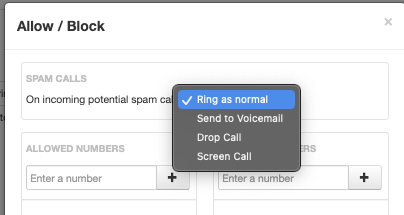 Step 4. Click "Done" to save your settings for the user.