This guide will walk you through our Application-Based Multi-Factor Authentication (2FA) using Google Authenticator.

This feature will require the user to download and use use the Google Authenticator Application. The links to download the application can be found below:
Google Authenticator Application:
After downloading Google Authenticator for either Android or IOS, follow the steps below to setup Two Factor Authentication with Google Authenticator:
Step 1. Login to the VIP Manager's Portal
Step 2. Click on the "Profile" option in the user menu (top right corner of the screen)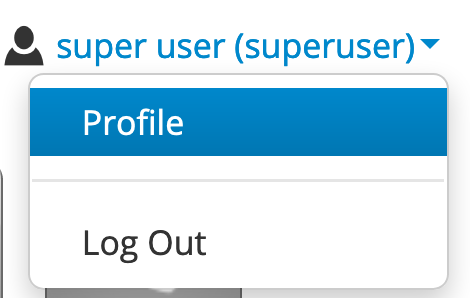 Step 3. Click "Set Up Google Authenticator."

Step 4. Use your mobile device to scan the QR Code generated from Google.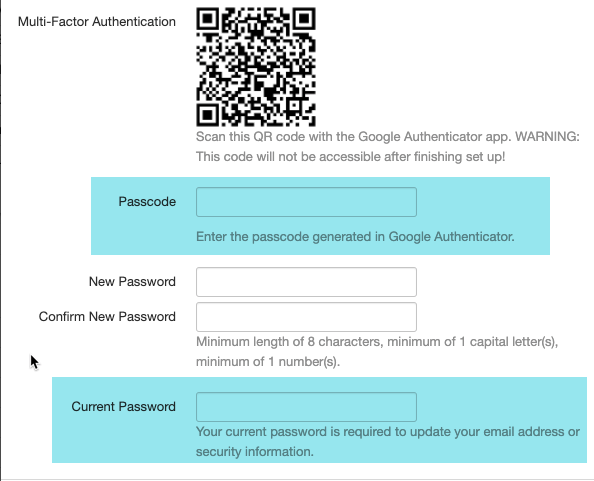 Step 5. Enter the Passcode from your authenticator app into the Passcode field shown in the graphic above.
Step 6. Enter your portal password in the "Current Password" field and click "Save"
Step 7: Logout and log back in to the portal and you should then be presented with the following screen: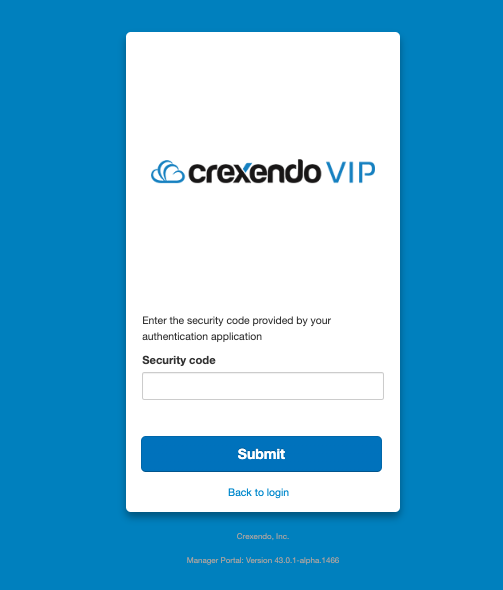 Step 8. Open your Google Authenticator App on your mobile device:

Step 9. Enter the number generated in the Google Authenticator application into the Security Code Box on the VIP Portal login page: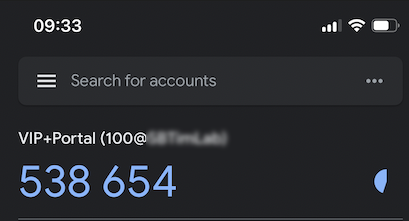 Two Factor Authentication setup is now complete.