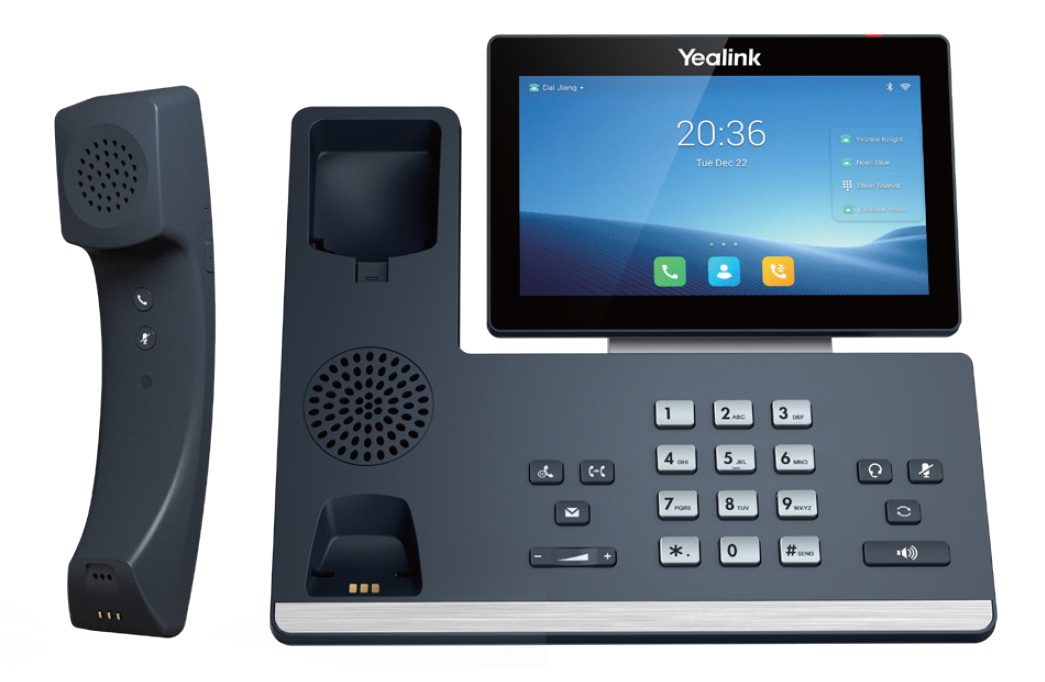 The T58 Graphical Display Desk Phone
Please refer to the training course for Device Training - T58W to learn more about any of the tasks below and more. Contact training@crexendo.com to enroll in this course.
Placing a Phone Call
Three ways to make a call:
Handset: Pick up the handset; enter the number, and then press SEND(#).
Speakerphone: With the handset on-hook, press the speaker key; enter the number, and then press SEND(#).
Headset: With the headset connected, press the Headset button to activate headset mode; enter the number, and then press SEND(#).
Download the guide for more information.
Transferring a Phone Call
There are three ways to perform call transfer: Blind Transfer, Semi-Attended Transfer and Attended Transfer. For each variation you'll be using the Transfer button.
Call Conferencing
During an active call:
Tap the INVITE button
Enter the number of the second party, and then tap the CALL button or SEND button.
When the second party answers, they are now joined in the conference.
Please be aware that when you hang up the call, all parties are disconnected from the conference.
Checking Voicemail
The Message Waiting indicator on the idle screen (upper right) indicates that one or more voice messages are waiting at the Messages Center. The power indicator will also slowly flash red. To listen to your voicemail:
Press the MESSAGE (envelope icon) button.
At the prompt, enter your voicemail PIN/Password.
Follow the voice prompts to listen to your voice messages.